Pure Encapsulations® Educational Webinar | Healthy Ageing
February 24, 2022 @ 6:30 pm - 7:30 pm
Free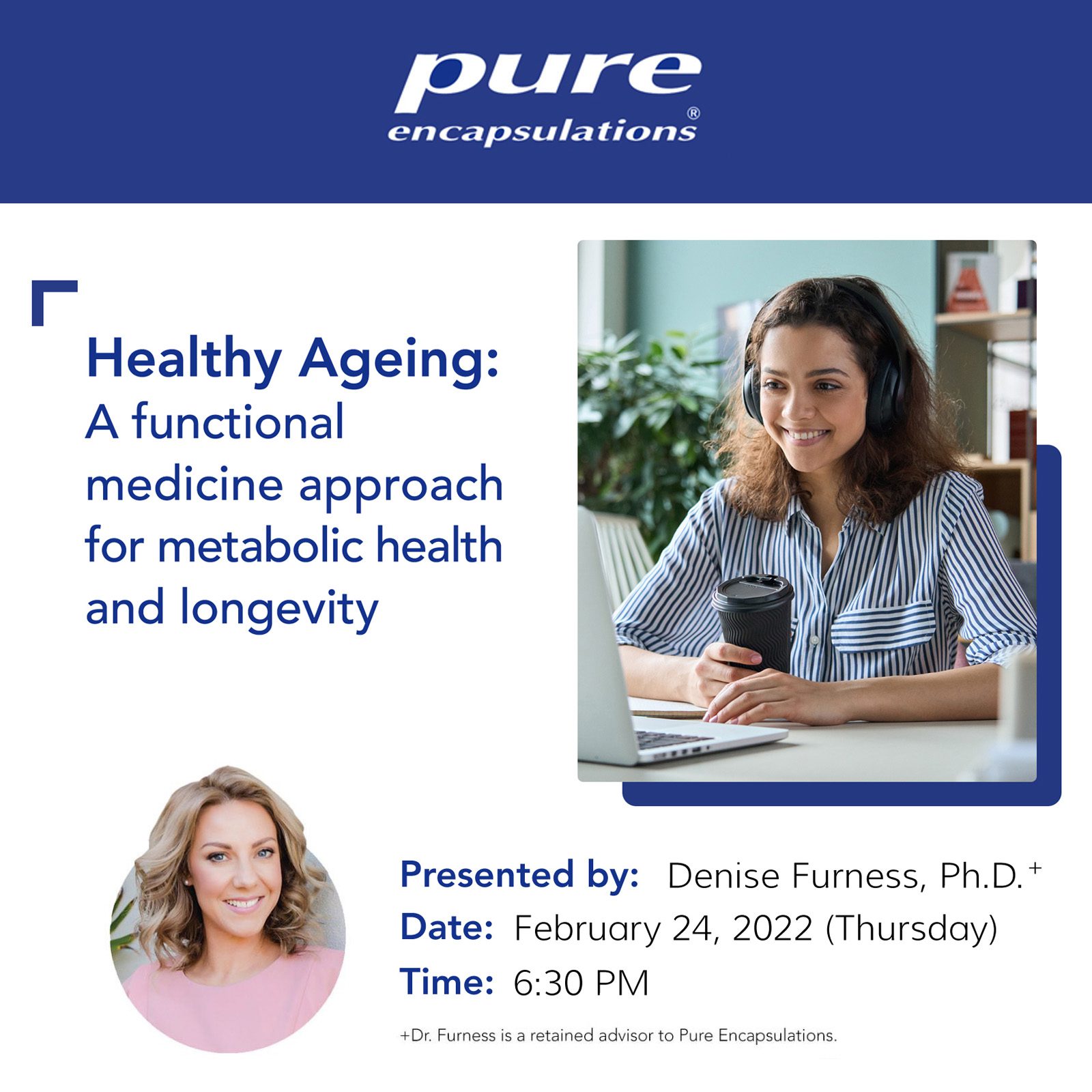 Summary
Worldwide, most countries have an ageing population. As the proportion of people are living longer and getting older, so does the rate of chronic health conditions and reduced quality of life. Due to this, the WHO has declared 2020–2030 the decade of healthy ageing. This webinar will discuss the various underlying factors associated with ageing and metabolic health including diet, exercise and lifestyle along with intervention strategies to help restore and enhance metabolic function and longevity.
OPEN TO ALL HEALTHCARE PRACTITIONERS!
Learning Objectives
To explore the growing issue of ageing in South East Asia.
To learn about the various factors that influence metabolic health including lipid metabolism and  insulin resistance.
To identify factors that influence oxidative stress and metabolic balance that impact how well we age.
To understand the key nutrients and compounds that can support healthy ageing and longevity.
About the Speaker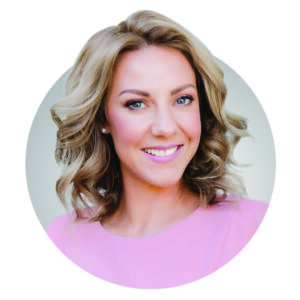 Denise Furness, Ph.D.+ is passionate about helping practitioners and patients navigate the new and evolving world of nutrigenomics and personalized medicine. She began her career as a research scientist focusing on folate nutrigenomics, methylation, and DNA damage in relation to pregnancy health. Her research has since expanded to vitamin D, inflammatory and metabolic-related genes, and biomarkers. She is a published author and has won numerous awards for her research and conference presentations. In 2012, she founded Your Genes and Nutrition, applying her knowledge to private practice and working alongside some of Australia's most prominent integrative medical doctors.
+ Our Medical Advisors are retained consultants for Pure Encapsulations.
REGISTER NOW