Pure Encapsulations® Educational Webinar | Enhancing Metabolism to Support Weight Management
October 13, 2021 @ 6:30 pm - 7:30 pm
Free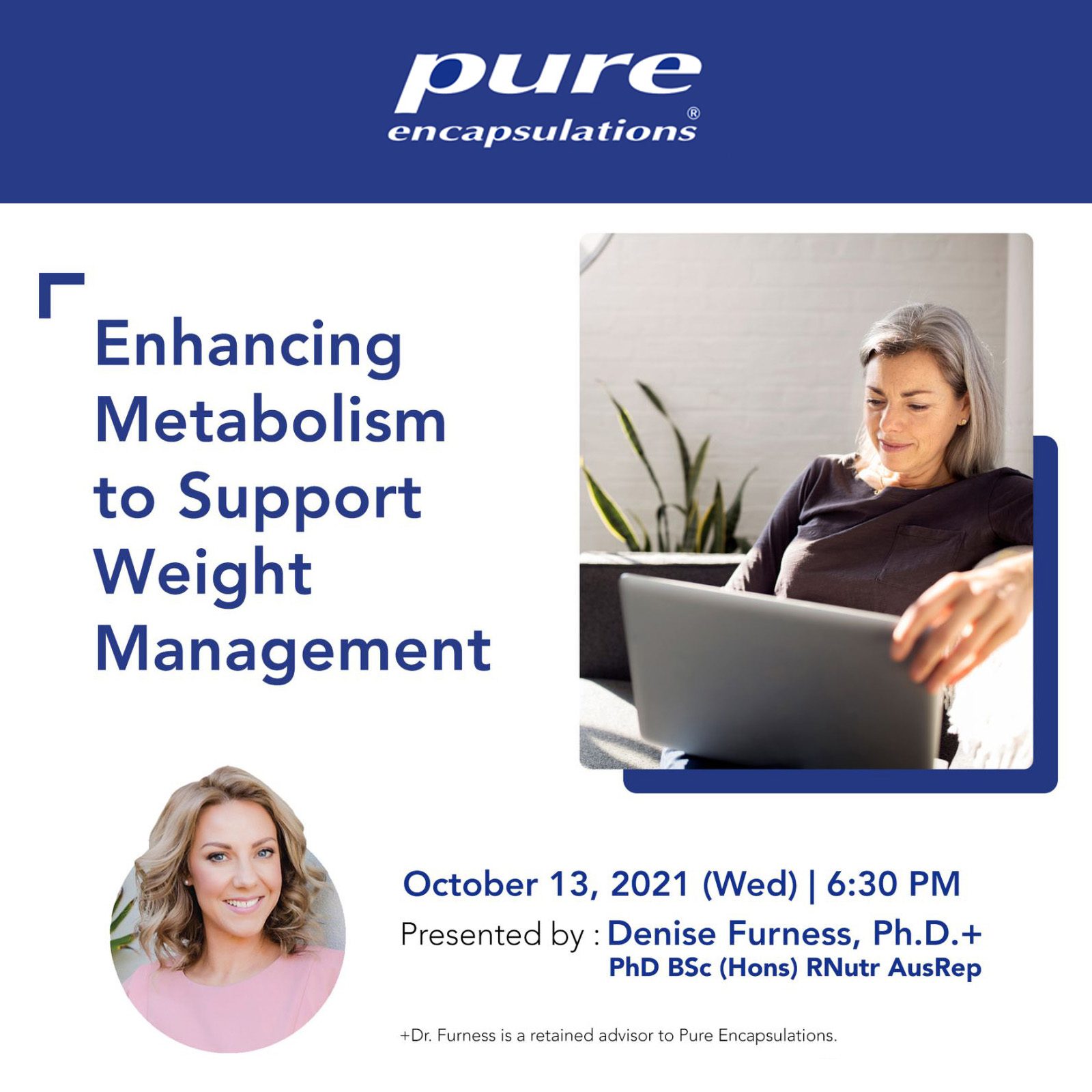 Summary
In June 2021, the WHO stated:
Worldwide obesity has nearly tripled since 1975.
In 2016, more than 1.9 billion adults, 18 years and older, were overweight. Of these over 650 million were obese.
39% of adults aged 18 years and over were overweight in 2016, and 13% were obese.
Most of the world's population live in countries where overweight and obesity kills more people than underweight.
Obesity is preventable.
Overweight and obesity, as well as their related noncommunicable diseases, are largely preventable. Despite this, people struggle to lose weight, or if they do succeed in weight loss it is short lived and they cannot maintain a healthy body mass. Over-nutrition, or more specifically over-consumption of calorie dense, nutritionally poor processed foods along with a sedentary lifestyle are the major cause for rising rates of overweight and obesity. However, simply cutting calories and moving more is not a long-term solution for most people.
There are many elements that influence an individual's weight, including genetics and environmental factors such as exposures to endocrine disrupting chemicals and sleep. Addressing these factors along with developing a healthy relationship with food can help create lifelong eating habits to promote a healthy body weight and metabolic function. In addition, clear guidelines around the types of foods that promote satiety and digestive health is key. Finally, the right type of exercise is
important not only for weight loss, but to maintain strength, function and increase metabolism as we age. This webinar will discuss the growing concern of obesity, and provide information regarding dietary, exercise, lifestyle and supplement interventions to promote weight loss† and healthy aging.
OPEN TO ALL HEALTHCARE PRACTITIONERS!
Learning Objectives
To explore the growing issue of obesity in Australia and New Zealand
To learn about the various factors that influence weight including the genes FTO, MC4R, PPARG and CLOCK.
To understand the foods and supplements that can support healthy weight loss† and metabolic activity.
To provide the foundations of movement and physical activity needed for long term weight management† and optimal health.
About the Speaker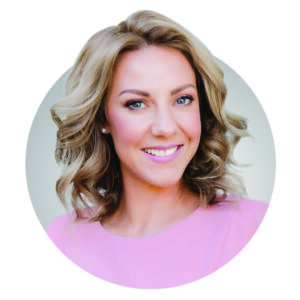 Denise Furness, Ph.D.+ is passionate about helping practitioners and patients navigate the new and evolving world of nutrigenomics and personalized medicine. She began her career as a research scientist focusing on folate nutrigenomics, methylation, and DNA damage in relation to pregnancy health. Her research has since expanded to vitamin D, inflammatory and metabolic-related genes, and biomarkers. She is a published author and has won numerous awards for her research and conference presentations. In 2012, she founded Your Genes and Nutrition, applying her knowledge to private practice and working alongside some of Australia's most prominent integrative medical doctors.
+ Our Medical Advisors are retained consultants for Pure Encapsulations.
†Provides weight management support as part of a healthy lifestyle with a reduced calorie diet and regular exercise.