Pure Encapsulations® Educational Webinar | Supporting Metabolic Health
September 30, 2021 @ 6:30 pm - 6:30 pm
Free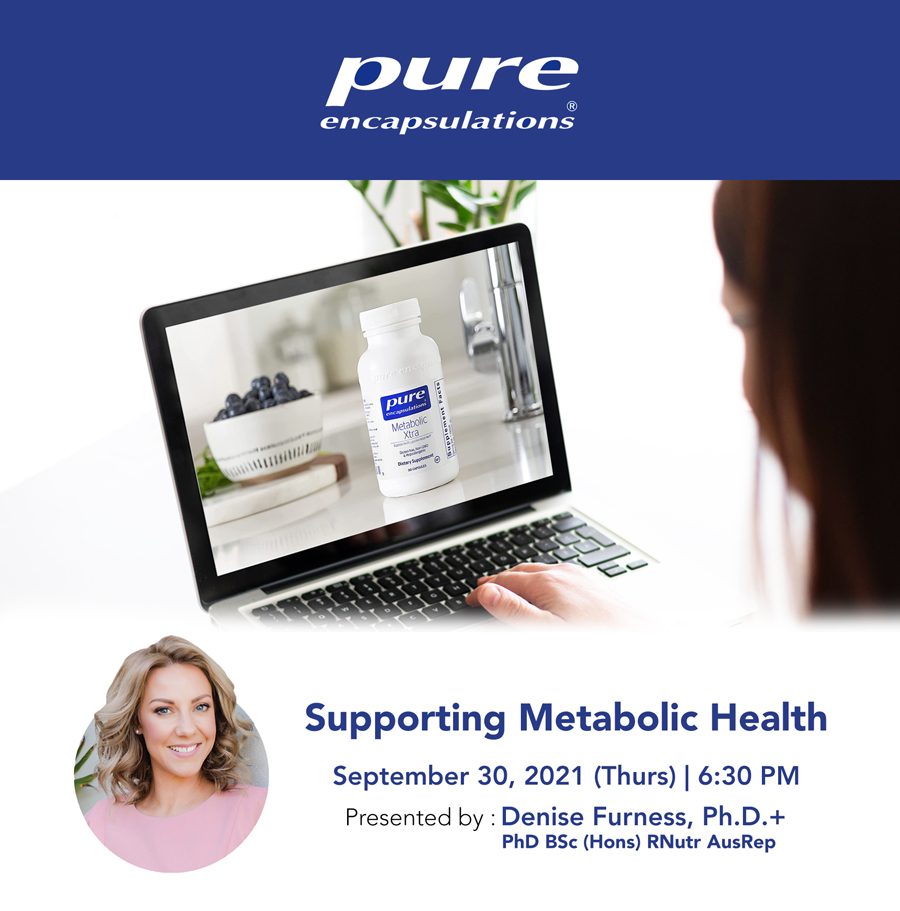 Summary
Metabolic syndrome describes a collection of conditions that often occur together.
The Asia-Pacific region is experiencing a rapid increase in the prevalence of metabolic syndrome and related conditions. Over-nutrition, or more specifically over-consumption of calorie dense, nutritionally poor processed foods along with a sedentary lifestyle are a major cause for rising rates of metabolic syndrome. However, there are many elements that influence an individual's metabolic health, including genetics, sleep, stress and environmental factors such as exposures to endocrine disrupting chemicals.
Metabolic syndrome can be reversed, but many people struggle to make the required lifestyle changes in order to restore metabolic health. Identifying genetic predispositions, along with personal barriers can help tailor individual advice and supplements to support patients aiming to restore or enhance metabolic function. For example, individuals with genetic variations (SNPs) within key blood pressure related genes, are likely to respond better to a low salt diet to regulate blood pressure and may benefit from other minerals such as potassium. Furthermore, those struggling with sugar intake may benefit from compounds such as chromium or berberine that have been shown to improve blood sugar control. This webinar will discuss the various underlying factors associated with metabolic syndrome including diet, exercise and lifestyle along with intervention strategies to help restore and support metabolic function.
Learning Objectives
To explore the growing issue of metabolic syndrome in Asia.
To learn about the various factors that influence blood pressure, lipid metabolism, insulin resistance and obesity.
To understand the key nutrients and compounds that can support metabolic health and assist with the risk of metabolic syndrome.
About the Speaker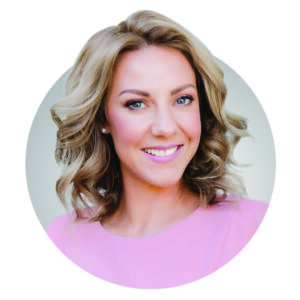 Denise Furness, Ph.D.+ is passionate about helping practitioners and patients navigate the new and evolving world of nutrigenomics and personalized medicine. She began her career as a research scientist focusing on folate nutrigenomics, methylation, and DNA damage in relation to pregnancy health. Her research has since expanded to vitamin D, inflammatory and metabolic-related genes, and biomarkers. She is a published author and has won numerous awards for her research and conference presentations. In 2012, she founded Your Genes and Nutrition, applying her knowledge to private practice and working alongside some of Australia's most prominent integrative medical doctors.
+ Our Medical Advisors are retained consultants for Pure Encapsulations.