Pure Encapsulations® Educational Webinar | Maintaining GI Health with Lab Based Programs: Stress, Mood, and Immune Function
June 10, 2023 @ 9:00 am - 11:00 am
Free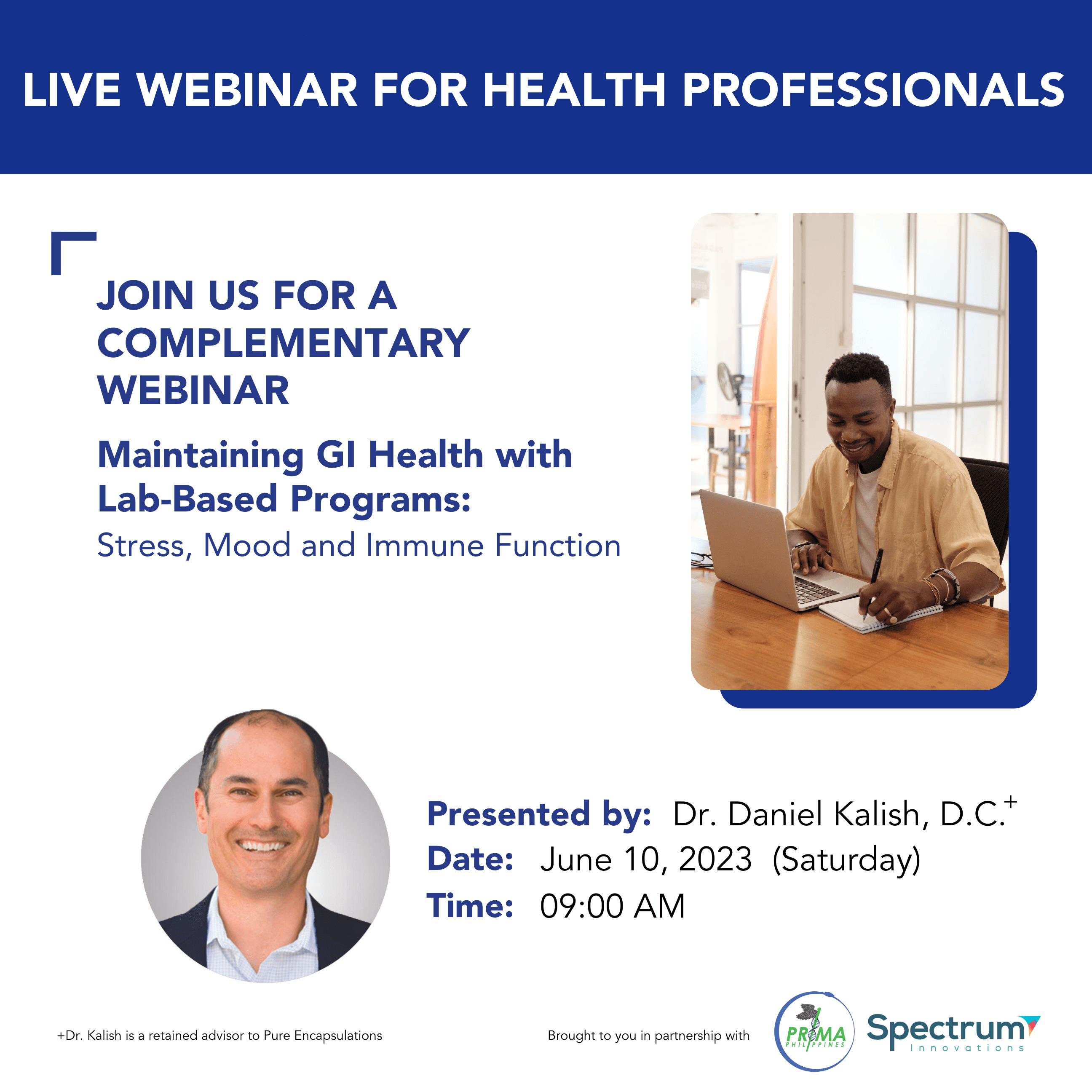 Summary
Join Dr. Dan Kalish for this live webinar exploring the ways GI health is impacted by occasional stress, and how stress, in turn, impacts our digestive system. We will review adrenal stress hormone function, and see how cortisol regulates our GI immune response.
OPEN TO ALL HEALTHCARE PRACTITIONERS!
Learning Objectives
✔ Learn how GI concerns can be related to stress hormones.
✔ Discover the role of cortisol in regulating gut health.
✔ Explore the concept of catabolic physiology.
✔ Understand the gut/brain connection.
About the Speaker

Dr. Daniel Kalish, D.C.+ is the founder of the Kalish Institute, an online training program established in 2006 dedicated to building Functional Medicine practices. The core of his practice model is correcting the microbiome using diet, lifestyle and supplement programs. Drawing on his training with traditional naturopaths, Dr. Kalish has developed GI programs for over 10,000 patients, has authored three books, and is a notable speaker at integrative medicine conferences across the United States.
+ Our Medical Advisors are retained consultants for Pure Encapsulations.